Cutest Baby Contest
|
home



Cutest Baby Contest
If you have a cute baby, we want to see them! Your baby's picture could win you a prize!
Join our Free Newsletter: Kids Activities Daily! Never run out of things to do with your kids!
(P.S. Our Newsletter Subscribers also win monthly prizes!)
Click Here for a Free Subscription to American Baby Magazine!
Send in your cute photographs to enter them in our contest and win a prize!
This month's winner is: Jess, from OR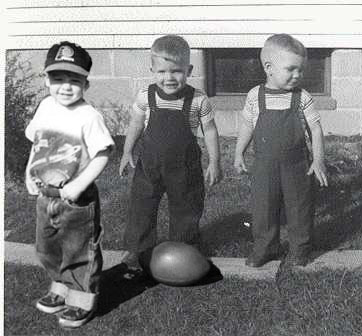 Here's the story: This is actually a modified picture. The child in the hat is my 4 year old son, Damion. He was added to the picture after scanning an original black and white photo of his grandfather and great-uncle when they were about the same age! (Photo art created by his grandfather!)
This month's winner won a: $10 Gift Certificate to
Toys-R-Us
September's Prize is: a Kids activity pack (value $10)
Want YOUR child or grandchild to appear here?
It's free and easy to submit an entry! All you have to do is
Click Here
to email us your entry. Please include your Name, Email Address, Physical Mailing Address, Photo Entry (must be .jpg format!) and a short description (name and age of subject, and the story behind the picture) of your entry!
Please note: we will disregard incomplete entries. Please see our
contest rules
for details.
If you have questions, comments, or concerns, please
email
us and let us know how we can help you!

Cut your grocey bills 50% and save $500 on your favorite grocery products. Enter to win a vacation and other prizes. Get free stuff and earn cash.